Iodysséus- coupling science and sport
Science and sport are compatible with one another—and the latter provides leverage for the former in testifying to its discoveries and challenges.
Iodysséus, an offshore research multihull, will be participating in numerous events over the coming years in the North Atlantic and the Mediterranean.
On our agenda: the Middle Sea Race, the RORC Transatlantic Race, the Transat Jacques Vabre, and more.
These competitions are chosen according to the media coverage they will bring to the objectives of research on planktonic ecosystems and, more broadly, to the preservation of ocean biodiversity, but also according to the research opportunities they offer.
For example, the Transat Jacques Vabre will require a round trip to bring the boat back to its home port. During this trip, we will study the relationship between the ocean and the atmosphere via the formation of clouds, in collaboration with the interdisciplinary research center in Brazil and international researchers. Media coverage of the race will be exploited to transmit educational messages aimed at raising awareness on this crucial issue.
The Iodysséus trimaran will be operated by a seasoned crew for the competition, with reduced instrumentation, but will still be capable of collecting microorganism samples.
Our objective aims to combine these two dimensions, science and sport, for a longer-term program of records around the world punctuated by stopovers aiming at strengthening international scientific cooperation and spreading knowledge on the marine environment.
The goal of Iodysséus is to demonstrate that on a multihull designed for ocean racing offers an advantage as a medium for raising public awareness—combining adventure, performance, technology, and the spirit of discovery. 
Nature has always been a source of inspiration—and this inspiration our planet's life provides hope for a sustainable future for humans. Witnessing the beauty of the ocean in our own way is certainly the greatest tribute we can pay to the largest ecosystem on Earth (71% of the planet's surface), the birthplace of life four billion years ago, in a process that made our biosphere "comfortable". Until now.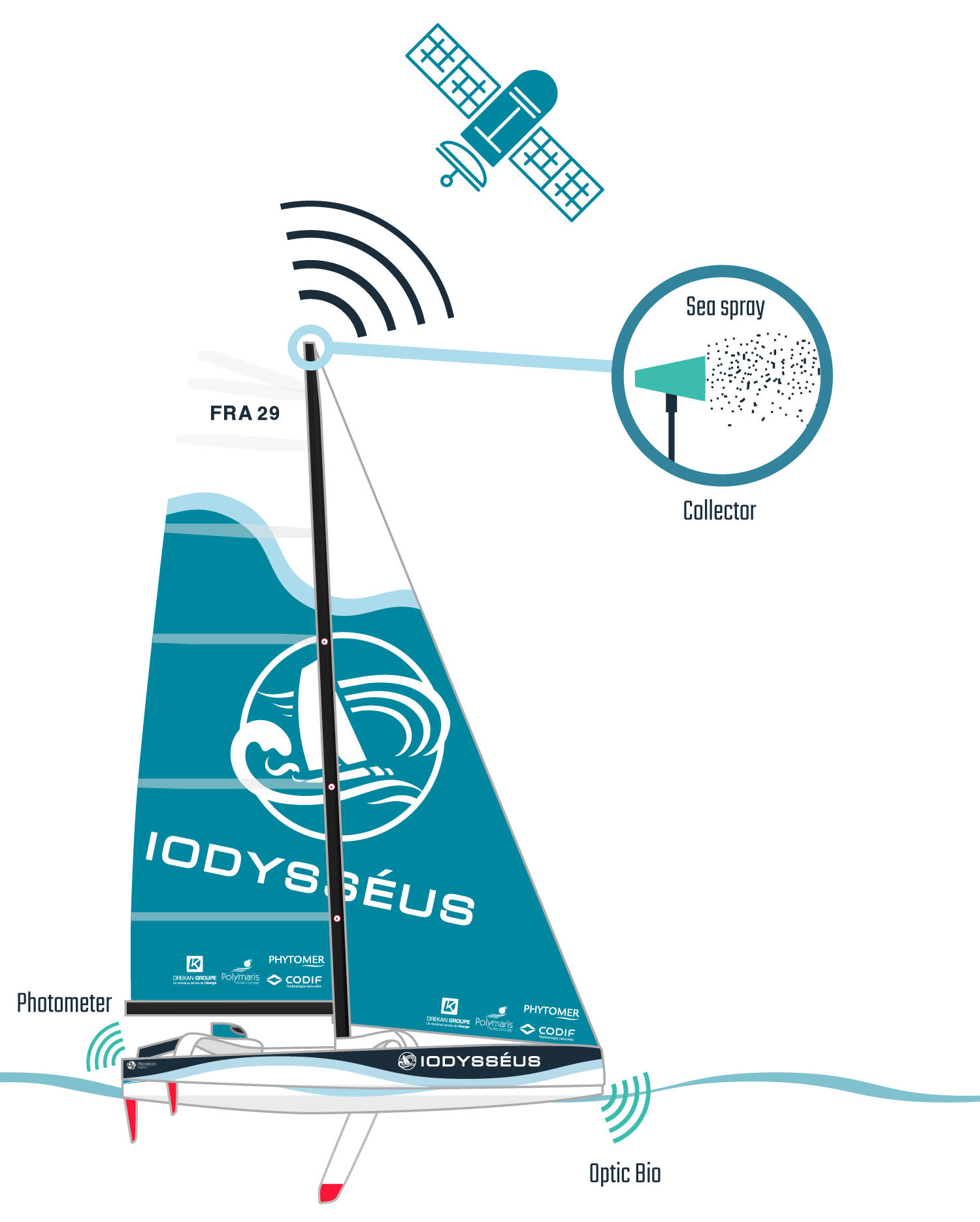 Patron de plaisance voile, Capitaine 200
Maritime routing and weather expertise
Entrepreneurial and managerial experience